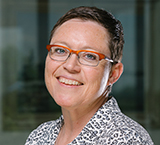 Mrs. Tanja VanDamme, Senior Broker Marine Liabilities, Claims Manager Industry, Cargo and Marine Liabilities JLT Belgibo, Marine Insurance Brokers (Jardine Lloyd Thompson Group), Antwerp (https://www.linkedin.com/in/tanja-vandamme-ba5308a7/ )
What services do the Belgian freight forwarders offer today (3PL, 4PL)? Liabilities and tailor-made insurances for the Belgian freight forwarders/NVOCCs. Due diligence of the stakeholders within the global integrated package offer. What do current freight forwarders think of the historic Antwerp insurance hub?
How a freight forwarders focused outlook affects insurance claims and a servicing model with different talent within the insurance market.