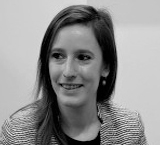 https://www.linkedin.com/in/emmy-ameloot-1a613b15/
"Subrogation: having paid a claim, what should insurers do to get their money back?".  He will cover 3 scenarios, for example (1) a cargo damage claim where the insurers can bring a claim against the P&I insurers and/or the ship owners; (2) damage caused by a ship to port facilities where the insurers then pursue a claim against the Charterers of the vessel for nominating an unsafe port; (3) a cargo claim arising as a result of a collision by the carrying ship with another ship where the insurers seek to recover from the carrying ship and/or the other ship.
Based in the City of London, BDM Law LLP was established in June 2015 with a dedicated focus on the shipping, insurance, energy, trade, logistics and construction sectors. With over 80 years of experience at a leading international law firm, there is little that our founders have not already seen and done. Our mission is to provide our clients with no nonsense practical legal advice at a competitive price.
Our clients include P&I Clubs, hull underwriters, insurance companies, ship owners and operators, charterers, salvors, liner companies, pools, ship yards, trading companies, contractors, logistics companies and brokers. Our founders have an international reputation with strong contacts in the Italian, German, Greek, Turkish, Russian, Norwegian, Middle East, Singapore, Japanese, Hong Kong, Korean and Chinese markets. Whether you are building, buying, chartering or selling a ship, have a problem with one of your shipping, cargo, commodity or construction contracts or your vessel has been in a casualty or incident, we can offer practical legal and commercial advice on how best to deal with the situation. Similarly so as regards offshore installations and pipelines.
In addition to providing advice on legal issues from our headquarters in London, we have extensive connections with lawyers, claims consultants and experts all around the world whom we know and trust from our many years of experience. We make sure that you get the input that you need to resolve your problem no matter where it arises.