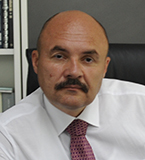 Mr. Oleg Drobitko, Advocate at Law Firm InRight / Drobitko & Partners, Vilnius
https://www.linkedin.com/in/oleg-drobitko-340559106/
Actio in rem analogy in Lithuanian maritime law
The subject of my presentation concerns the possibility of third-party creditors recovering their debts from the value of the ship. Otherwise, the analogy of actio in rem in Lithuanian law. I can assert, that every marine claim, i.e. requirement that can be satisfied from the value of the ship, corresponds to the actio in rem institute in common law countries.
I am at presenting the legal framework peculiarities for arresting of seagoing ships in Lithuania. Analysis on the ratified Maritime Law Convention and national legislation within the said field. Comparison of the definitions of maritime claim, privileged claims, maritime liens and their peculiarities in Lithuania. Analysis on the main legal relations between maritime claims of the participants taking part in civil and other procedures.
In addition, I would like to take a look at the civil case first investigated in Lithuania where the fuel sales broker tried to recover the alleged debt from the shipowner according to the alleged charter (charter) debts. The court of first instance dismissed an issue.